B2B, Professional contacts, LinkedIn Resource, Social Media Overview
LinkedIn Overview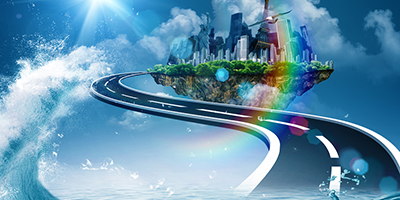 Ivan Serrano contact me to ask if he could be a content contributer. I of course said YES! Great article...
With over 300 million registered users and that number increasing by two people each second, LinkedIn is by the far the largest professional social network on the Internet currently. Most people view LinkedIn as more of a place for job seekers and HR managers, but it's also an excellent platform for marketing your business as well. In fact, LinkedIn is 277 percent more effective at lead generation than Facebook and Twitter. Of course, as a professional network, you cannot use the same approach as you would on the more casual sites like Facebook. LinkedIn is all about managing your professional identity from your personal profile to your company page. The tips below can help you boost your LinkedIn marketing strategy.

Optimize Your Profile


Your profile is the heart and soul of both your personal and company brand. When people search for your name, a complete LinkedIn profile will generally rank in the top 5 of Google search results. Within LinkedIn itself, the more complete your profile, the higher it will rank among other people who might share the same name. When creating your profile be sure to include:
A professional photo – you don't necessarily need to use a traditional headshot. Instead, try to use an "action" shot of you in your element whether it's giving a presentation or preparing for a speech. A profile with a photo is 11 times more likely to be viewed.
Industry keywords related to your experience – include these in your headlines, past experiences and skills. Avoid commonly used buzzwords as much as possible as there are millions of other people who will be using it as well.
Customized URL – make your profile address easy to remember by using your name for your URL or a combination of your name, industry or service you offer.
Highlights your experience – the main point of your profile is to showcase your expertise and the best way to do this is to show off some of your previous work in the projects section. As well, don't be modest. Include any prior awards or honors you've received and be sure to get at least 10 recommendations from people you know.
Join a Group

LinkedIn might not be the most social of networks, but there are still plenty of ways you can engage other users. The easiest way is to join groups that are related to your industry. You can join up to 50 groups at a time, but unless you have to time to commit it's probably a better idea to join a handful where you can be an active member. More so than other social platforms, you should avoid posting blatantly promotional content to these groups. Instead, find ways you can add value whether it's by engaging in meaningful and thoughtful conversation in the comments or posting content that will help the community. The more relevant information you provide, the more the other members of the group will see you as an expert within the industry and eventually become your follower. If you can't find an exact group to suit your needs, you can always start your own after you've built up a following.


Share Quality Content

It doesn't matter what sort of business you operate, there is always an angle you can use to hook your audience. Naturally, you're updates should be professional in nature and relate to your industry. You should include links to original content you have created such as blog posts and videos and share other people's content as well. When sharing other people's content, make sure you mention them. They will receive a notification that you have mentioned them on a post and it will improve your reputation among potential followers. You don't need to share something every day in the beginning but try to make it a habit to post at least 20 times a month.

LinkedIn Success

The secret to LinkedIn success is like any other social platform – create connections and build your network. Of course, the path to achieving this is a bit different as your main focus here is positioning yourself as an industry leader. While LinkedIn might seem daunting at first, as you reward others with quality content and recommendations, you'll see your influence grow.

Ivan Serrano is a social media, marketing and business journalist living in the Bay Area of California. To follow him go to:

Google+

or

Twitter

______________________________________________________
Contact me I can answer your questions - and provide the answers